The Shattered Vase is an award-winning novel, which has been called a masterpiece by literary critics.
Susie Whatley has an idyllic life. She lives out in the country with her husband, Joe, and their three children.
This picture of idealism shatters when Joe leaves her for another woman.
Soon, the forces of evil start a battle for the life of Susie. The evil entities of Deceit, Betrayal, Rejection, Arrogance, Envy, Adultery, Doubt, Insecurity, Condemnation, Bitterness, Fear, and Despair meet for one strategy meeting after another to defeat this wretched single mother. If they could just get her out of the way, they then could feast on her children. Why won't she give up?
Susie is not alone in this fight. Hope, Faith, Joy, Grace, and Mr. Mercy are in the battle too. With each attack, they draw Susie into their compassionate embrace, which is full of Godly wisdom.
As Susie continues to draw near to the wisdom of God, her destiny is revealed.
Will she be strong enough to fulfill her destiny, or will she succumb to evil?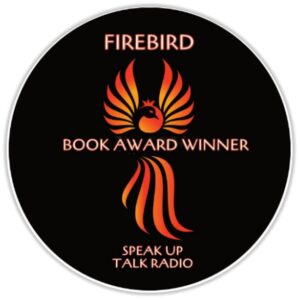 This book has been called a masterpiece by literary critics. The Shattered Vase was nominated for the Best Christian Fiction novel in the 2019 Christian Literary awards and won the Firebird award for Christian Fiction in 2021.
Gracie Lynne's writing journey started with Christmas letters when her children were young. Her family and friends enjoyed the lively letters written from her children's point of view.
Unfortunately, soon after her third child was born, Gracie Lynne and her husband divorced.
Because of this change in her life, Gracie became involved in a Church Single's Ministry. She started writing, directing, and acting in plays for this ministry.
Soon Gracie felt led to write a novel. The Shattered Vase took Gracie eighteen years to complete. While working on this award-winning novel, she also worked as a registered nurse and raised three amazing children as a single mother.
She lives in Texas with her Maltese dog and two Calico cats. She values every moment spent with her children and their families. Gracie also cherishes the precious time spent with friends.